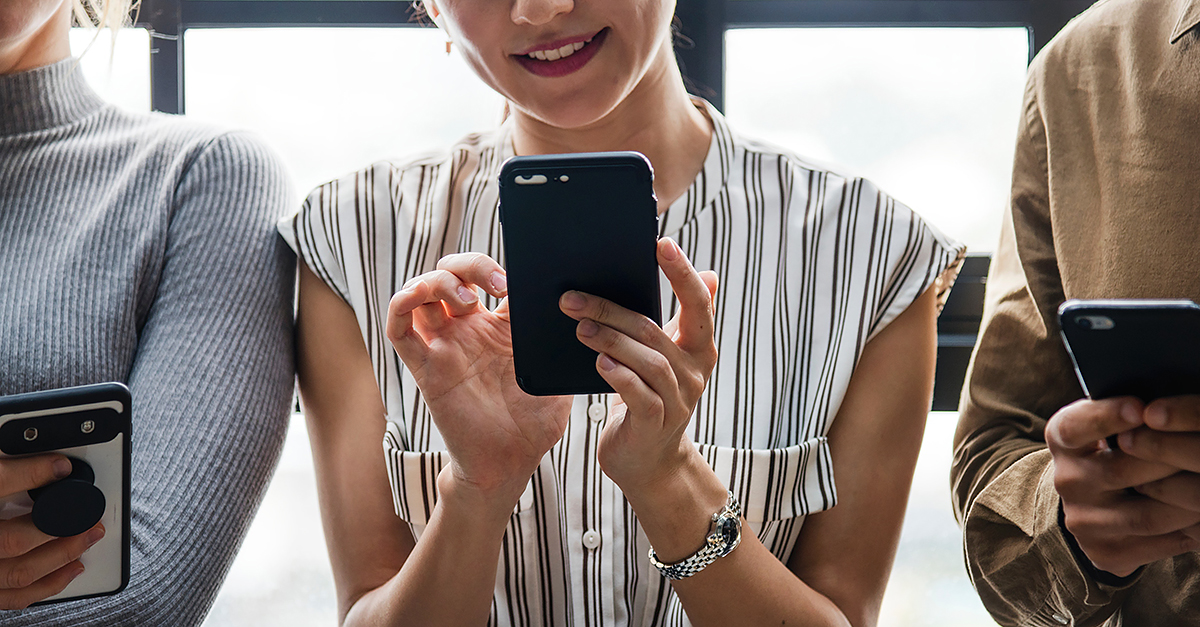 You've developed a digital marketing strategy for your small business, and you're pretty sure you've checked all the boxes. You've created a strong brand. You've earned engaged social media followers. Your brand publishes high-quality content regularly. You've even launched ecommerce.
But you aren't quite reaching your goals. You know that a huge part of your target market is still out there. If you could just connect with your ideal customers, you could really move the needle. So how can you expand your reach and make connections that count?
We've found that taking these five straightforward steps can set the stage for better visibility and greater growth. Find out how to increase brand awareness by promoting your natural food and beverage brand.
Ask Social Followers to Share Your Brand
Whether you have a few followers or a big fan base, start with social media. Share links to your recipes and blog posts regularly. Show followers what your brand does best, and let your uniqueness shine. Keep followers engaged with a balance between educational, entertaining, and salesy links.
But as much as your followers love what you do, don't assume that they'll tell their friends and family about your brand. Instead, you'll have to ask fans to share your social media content. To increase brand awareness among your target audience, try using a prompt:
Share with your vegan bestie!
Share with the best gluten-free baker you know!
Share with your nut-free foodie friends!
Keep Email Subscribers in the Loop
Just because you published an amazing recipe or started a new video series on your blog doesn't mean your biggest fans have seen your latest post. That's why it's essential to share your brand's content with email subscribers.
After all, your email subscribers are the perfect audience for your brand. Some might already be regular customers, while others might have heard about your brand from a friend. Still others might be waiting for your brand to appear in a local store or for you to announce a sale. Either way, your subscribers will benefit from knowing more, from how you got your start to where to find your brand to how to enjoy your products.
Want to increase brand awareness even more? Ask subscribers to forward your newsletters and announcements to friends and family who would love your brand.
Partner With Micro Influencers
It doesn't matter how large your email list is or how many social media followers you have. Tapping into another audience can do wonders for increasing brand awareness and expanding your reach.
Of course, you won't want to broadcast your brand to just any network. Instead, find influential figures in your niche and build relationships. Join their conversations, support their endeavors, and ask them to do the same for your brand. Request social shares for exposure to new audiences. Tag micro influencers when you share new content. Or try an influencer marketing campaign to boost brand awareness using a carefully crafted strategy.
Make Your Content Easy to Find and Feature
Identifying great brand partners is a smart way approach your influencer strategy. But why not give influencers a chance to seek out your brand, too? With a few easy tweaks, you can make sure your best content is easy to discover and share.
First, do basic keyword research and on-page SEO. Taking this simple step will increase the chance that your content surfaces during relevant searches. Then look for hashtags related to your posts, especially on Instagram and Twitter.
By adding the right hashtags and improving SEO, you'll join conversations and increase your brand's visibility. You'll also make it infinitely easier for influencers, complementary brands, and prospective customers to find and feature your content.
Increase Brand Awareness Via Paid Promotions
Boosting visibility organically can be extremely effective. However, using only organic methods can be incredibly time-consuming. If you'd rather increase brand awareness quickly, try pursuing paid promotions on social media.
Facebook Ads give you a long list of options for improving brand visibility. Want to spread the word or share an announcement? Try boosting a single social media post. Need to gain new followers? Run a campaign that gets your target audience to follow your Facebook page and become super fans. Want to drive sales while expanding your customer base? Set up a series of ads that introduces your brand to the right customers.
Ready to increase brand awareness and get in front of your target audience? Sign up for our free 30-minute mini digital marketing audit to find out where to focus your digital strategy.
Want more online marketing insights for small businesses? Subscribe to the Sonnenberg Media list to receive our best tips every month!