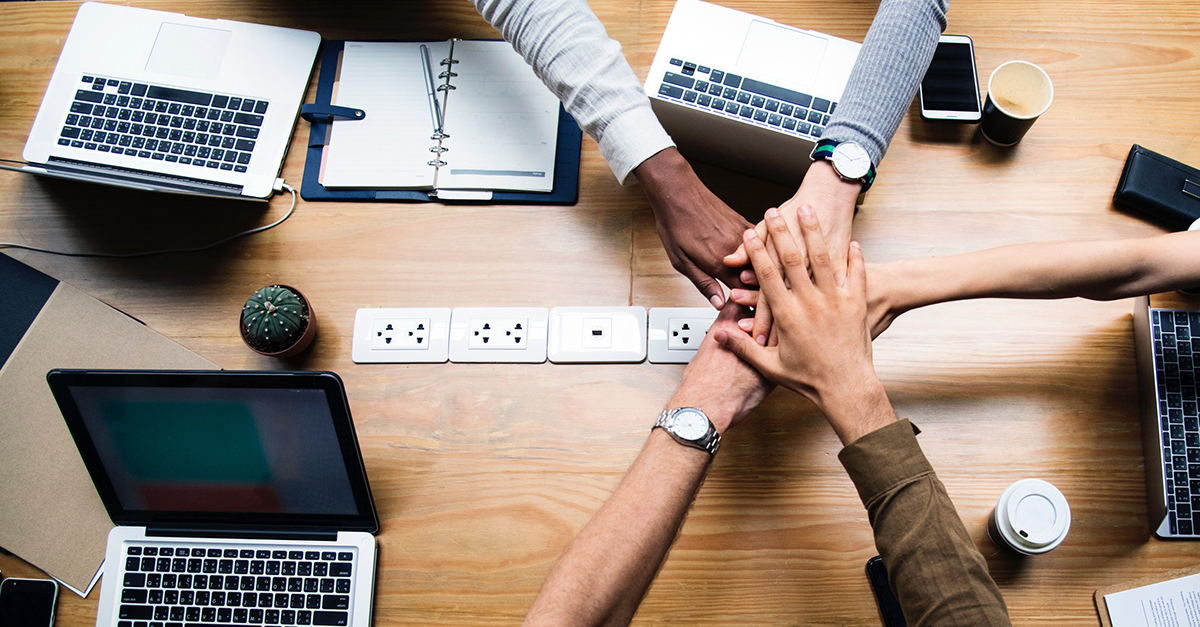 When you're building a small business from the ground up, you're constantly looking for smart ways to grow your brand. In many cases, that means hiring skilled team members to tackle tasks in-house. But when it comes to marketing, outsourcing is often the fastest and most cost-effective growth strategy.
If you've never outsourced before, how do you know where to start? Where's the best place to begin, and which marketing tasks are the easiest to contract out? Start outsourcing these five small business marketing tasks.
Social Media Management
Social media sites give even small businesses a big platform. It doesn't matter if you focus on Facebook, Instagram, or any other social site. With social media, you can increase brand awareness and build a community around your brand. But that doesn't mean you have to manage social media in house.
In fact, social media management is one of the easiest digital marketing tasks to outsource. Social media agencies offer everything from audits and strategy sessions to content creation and reputation management.
When you're launching a new brand, you can easily outsource account setup and basic strategy. If you're looking for long-term growth and engagement, you can hire an agency to create and publish posts. Of course, one of the biggest benefits of outsourcing is that it allows you to take your brand to the next level. So if you aren't seeing the results that you want from social media, you can even contract an agency to dig into your analytics and fine-tune your strategy so you can hit your goals.
Email Marketing
Email marketing offers an incredibly high return on investment, which means it's a digital marketing strategy you'll want to perfect. If you don't have an email marketing expert on staff, email is the perfect place to start outsourcing.
It doesn't matter if you've never sent a marketing email or if you're unhappy with the results of your current strategy. Outsourcing email to an experienced digital agency can help you stop wasting time and start making the most of this key strategy.
Emerging brands can start by outsourcing account setup, newsletter creation, and promo production. For established brands, we recommend contracting out ecommerce integration and email automation, too.
Content Creation
For emerging brands, doing content marketing well isn't always easy. From developing a strategy to creating an editorial calendar to producing high-quality content, this digital marketing component can be one of the most challenging to get right. Since it tends to be so time-consuming and resource-intensive, content marketing is an excellent candidate for outsourcing.
Rather than trying to bootstrap a content marketing plan, consider contracting an agency to manage the process. When you outsource content, you'll get expert help devising a goal-oriented strategy. You'll also get well-written blog posts and articles that resonate with your audience and boost your visibility. Agencies like ours even offer social media content creation to save you time while improving your results.
Search Engine Optimization
SEO is essential for making your small business more visible online. Effective SEO ensures that your website appears in your customers' Google searches and speeds up your website's performance for better customer experiences. But as complex as SEO is, you don't need a full-time team member to oversee the process.
Instead, consider outsourcing your SEO needs to an online agency. Before settling on an SEO agency, make sure the contractor truly understands your company's needs and goals. If you've never prioritized SEO before, you may need to start from scratch with an SEO audit.
When you already have a strong SEO strategy, you can easily outsource basic keyword research and competitor analysis. If you need a higher-level solution, you can contract an agency to provide a complete technical package.
Online Advertising
When you really need to increase your brand's reach, online advertising can be a smart play. From Google to Facebook, paying to promote your brand online can help you reach your goals quickly while still keeping your marketing budget in check.
Pay-per-click and social advertising might look easy, but you'll get the most out of these methods when you leave them to experienced marketers. Try outsourcing your digital advertising strategy, and you'll find that the increased return and reduced stress are well worth the cost.
Ready to find out how outsourcing your small business marketing can help you save time and resources? Schedule a call with us to find out how our digital marketing services can help your natural food brand grow.
Want more online marketing insights for small businesses? Subscribe to the Sonnenberg Media list to receive our best tips every month!