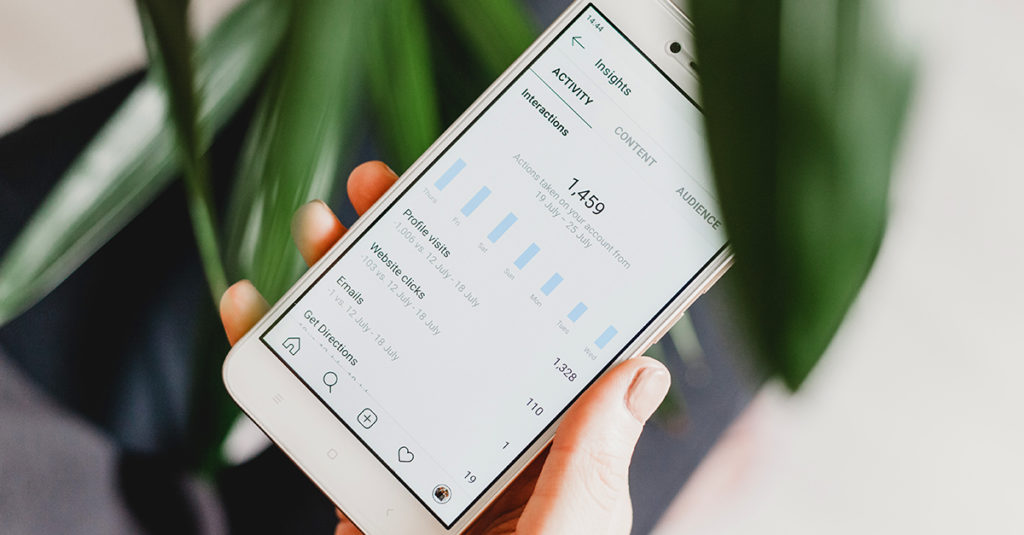 Wondering why your social strategy stopped paying off? Considering a new social approach for your brand? Before making drastic changes, start with a social media audit. With this digital checkup, you can quickly review your brand's performance online, find out what's working, and identify where to improve. Follow these nine steps to do a social media audit in an hour or less.
Know When to Do a Social Media Audit
Plan to audit your brand's social media strategy at least once a year, and make it an annual event. Schedule a review at the same time every year, and you'll find it easy to create benchmarks for measuring performance and identifying progress.
Considering revamping your social media strategy entirely? Do an audit first. You'll get an accurate picture of your current performance that you can use to track the impact of your new plan.
List All Your Social Media Accounts
Your audit, your rules. Want to set everything else aside and concentrate your social media review on Instagram only? You can make your audit as broad or as focused as necessary.
But if you're aiming for a complete picture of your social media marketing strategy, put all your profiles out there. By listing all your brand's social accounts, you might even turn up a hidden gem — a platform you'd forgotten about that has potential to become a bigger part of your plan.
Compare Your Social Profiles
Has your brand always had a prominent presence on Facebook? Or did you start out on Twitter and gradually pour more energy into Instagram and Pinterest? Over the course of your brand's lifecycle, it's normal to shift focus from one platform to another as your priorities evolve. Yet you'll want to make sure every social media profile displays the right information about your brand — no matter how often you use the platform.
Take a few minutes to review the brand description, links, and calls to action (CTAs) you created for each profile. They don't have to be identical — but they should be accurate and current.
Track Your Follower Growth
Your follower number is far from the most important metric from your brand. But understanding which platforms are home to your largest audiences can help you decide where to focus your social media efforts.
Knowing how your follower numbers have changed all over time can also help you check the health of your brand and identify your best growth tactics. Steady growth over time can signal a strong, effective strategy. Flat growth or a decrease in followers may reveal that you're no longer reaching or speaking to your target market.
Get to Know Your Audience
Your followers are more than mere numbers. As you dig into the data from your social media audit, you'll find a wealth of knowledge about your audience. From basic demographics to interests and behaviors, you can learn so much about who your followers are and what drives them.
Make note of the major audience trends you observe. Knowing your followers' primary age, gender, and location can help you determine if your brand's messaging is on point. Digging into your followers' other likes and loves can help you find common languages and new ways to connect.
Review Your Reach
Like the size of your audience, the scope of your reach — the number of people who see your social media posts — is rarely the most important metric for your brand. Yet monitoring your reach over time can reveal whether your brand is truly growing or spinning its wheels.
After all, growing your brand should mean that you're reaching a bigger audience. But if your reach continues to stay flat, a new and improved strategy may help you reach your brand's social media goals.
Remember that reach can vary substantially from week to week and month to month. That's why planning an annual social media audit lets you concentrate on the big picture without focusing on seasonal fluctuations.
Check Your Content
Whether your brand is on Instagram, Facebook, Pinterest, or another platform, the variety of content you can post is infinite. So why share the same type of content every time you post?
Rather than always sharing links to Facebook or constantly posting product shots on Instagram, use your social media audit data to see what works best on each platform. You might be surprised to learn how much your audience loves your brand's behind-the-scenes shots on Instagram or how well text-only posts perform on Facebook.
Rethink Your Publishing Schedule
Does your brand publish content on the same schedule every week? Or do you tend to post whenever you have something to share? No matter when you typically post, remember that your schedule doesn't have to be set in stone.
Take a look at the times that your audience tends to be most active, and consider sharing content at those times instead. Or identify your brand's best performing posts and make note of the timing for each. Don't hesitate to experiment with times as you strive to find the sweet spot for each social media platform.
Analyze Your Engagement
From likes and shares to comments and clicks, engagement can be one of the most important metrics for your brand. But as you review engagement for each platform and post, try not to get caught up in the numbers. Instead, think about the value you place on each type of engagement.
For example, likes and shares don't just mean your followers enjoyed your posts. These actions can help your brand get in front of a larger audience. Comments can offer insight into how your audience thinks, and clicks can mean better brand awareness or increased sales.
Decide what these actions are worth for your brand. Then use data from your social media to prioritize driving better, more meaningful engagement.
After a social audit, you can easily see what works well for your brand and where you should step up your efforts. Need to do a social media review for your brand but don't have the resources to do it in house? We can take it off your plate, whether you want to review a single platform or a handful of social media sites. Drop us a line to schedule your brand's social media audit today.
Want more online marketing insights for small businesses? Subscribe to the Sonnenberg Media list to receive our best tips every month!